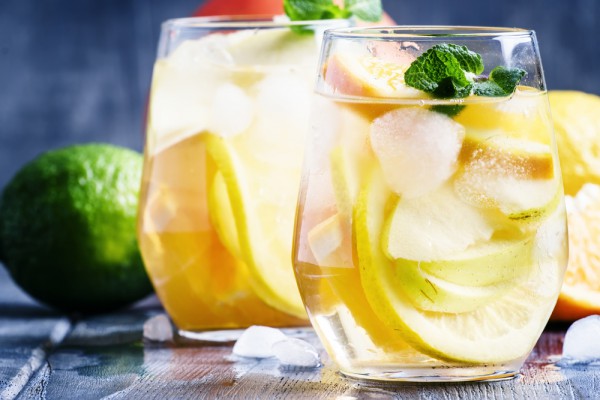 A simple, refreshing drink that's perfect for a summer party. Carbonated water in the recipe you can substitute champagne.
Ingredients
lemon juice: 125 ml
sugar: 50 g
elder or citrus liquor: 250 ml
vodka: 250 ml
Apple juice: 500 ml
sparkling water: 125 ml
ice: to taste
verbena, mint or Basil: optional
lemon slices: for filing
Prep time: 10 min | servings: 8-10 servings
1. Mix in a punch bowl the sugar and lemon juice. Wait until the sugar has dissolved.
2. Add all remaining liquid ingredients and ice, stir gently.
3. Serve punch immediately with slices of lemon and sprigs of mint, verbena or Basil.