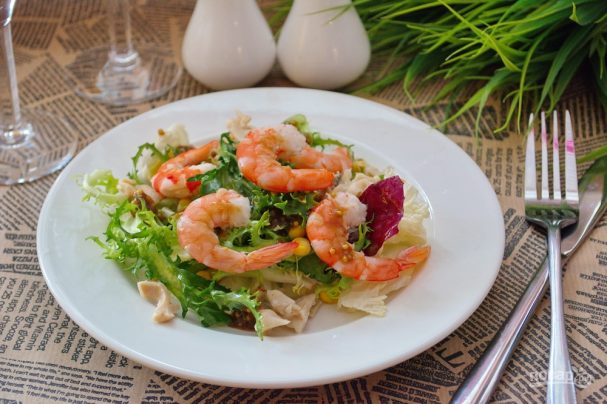 Salad of squid and shrimp is one of the most beloved of my husband. This salad can be eaten around the clock. It juicy, doesn't contain onions that will not ruin your weekday business day, it is nutritious and delicious.
Description of preparation:
See how to cook salad with calamari and shrimp. It is perfect in the spring. It can be prepared in the season of lent. The salad is very tasty, and a light taste of garlic and perfectly emphasizes the taste of seafood.
Ingredients:
Canned squid — 100 Grams
Boiled shrimp — 10 Pieces
Salad — 300 Grams
Balsamic cream — 0,3 teaspoons
Vegetable oil — 50 Ml
Mustard with grains — 0,5 teaspoons
Garlic — 1 Clove
Salt, sugar — to taste
Servings: 3-4
How to cook "a Salad of squid and shrimp"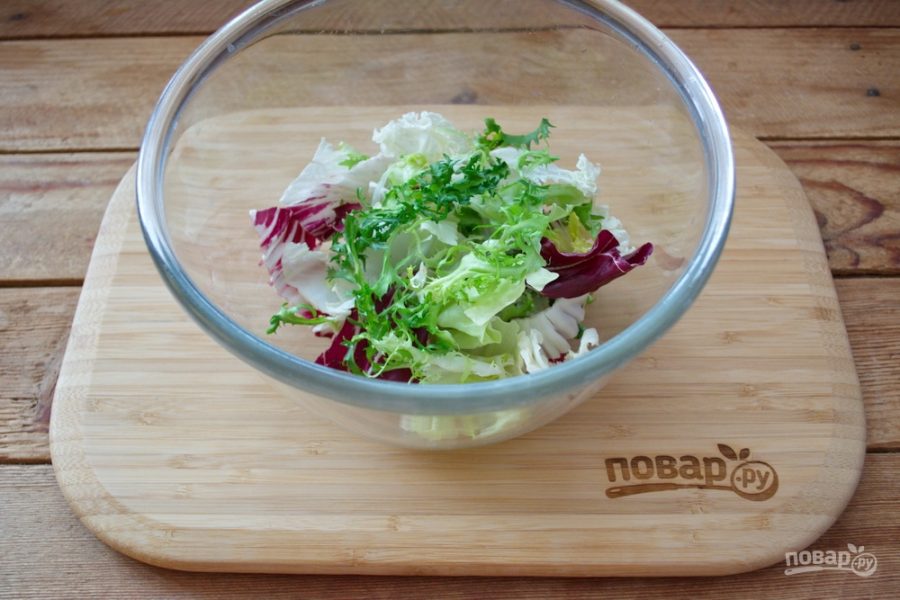 To prepare the salad I got lettuce leaves of different varieties. Rinse them well and Narva into small pieces, place in a salad bowl.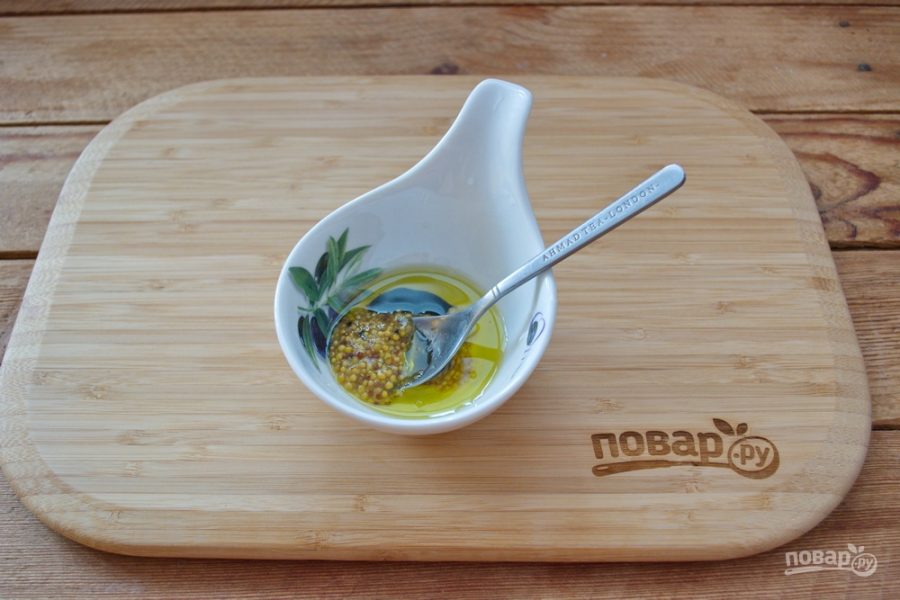 For the filling, take a little vegetable oil, balsamic, pinch of sugar, mustard with seeds, a little garlic, squeezed through a press, salt, pepper. The dressing mix.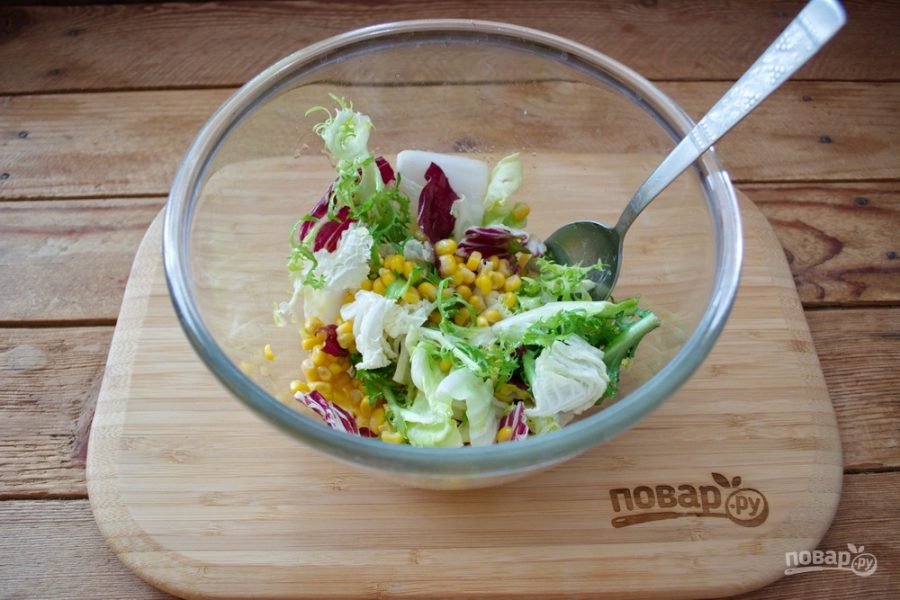 In a salad bowl add the canned corn and dressing. Mix.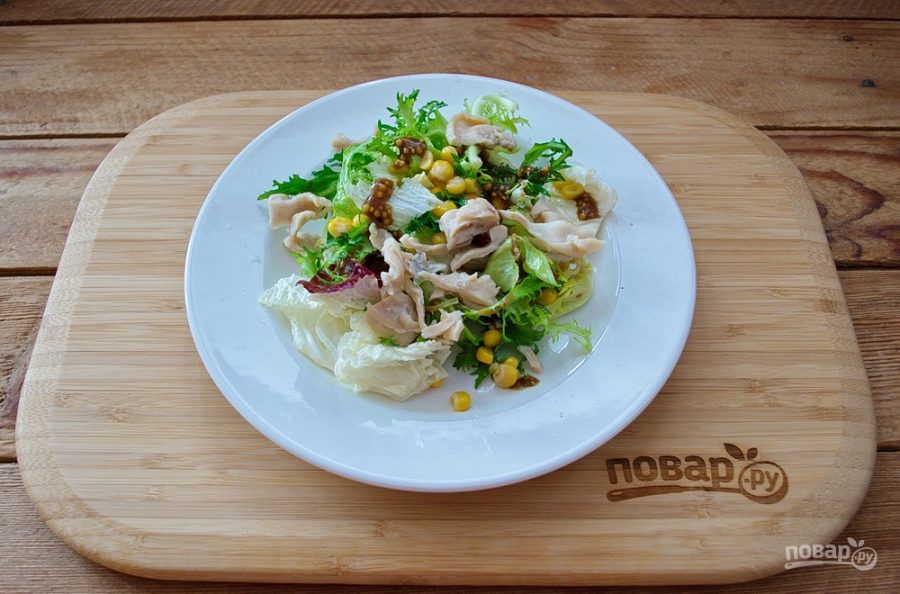 Canned squid remove from the jar and cut into slices. Salad put on a plate. Put the squid pieces randomly.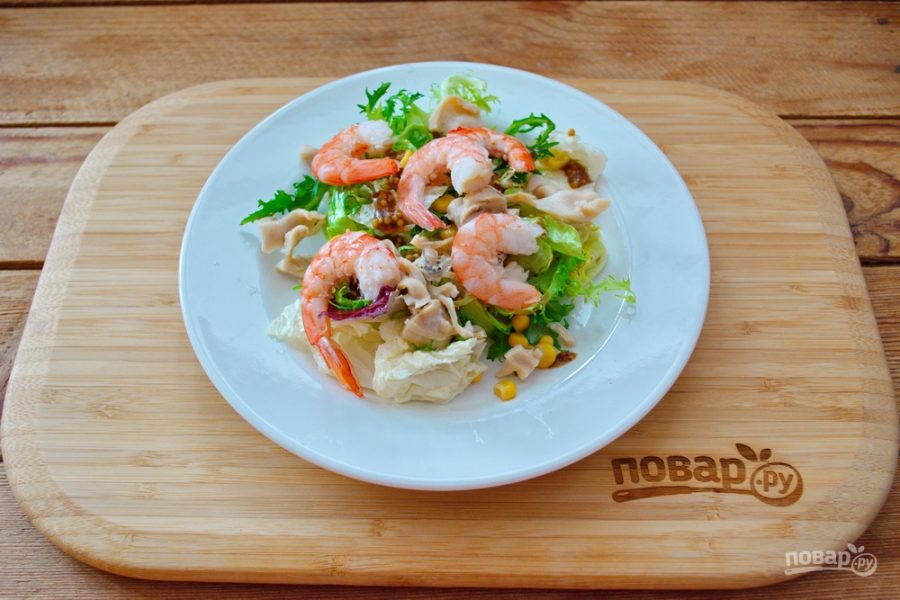 Boiled shrimp peel and place on salad. It will look spectacular if the tails of the shrimp leave whole. Clean 2-3 shrimp so that the tail remained intact. Such shrimp can decorate the salad.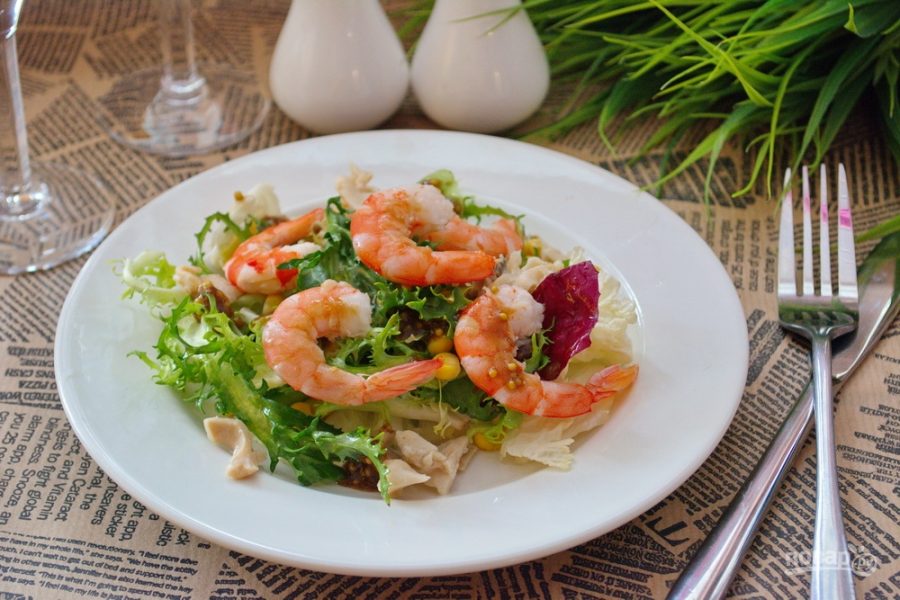 Salad serve. Tasty and elegant.