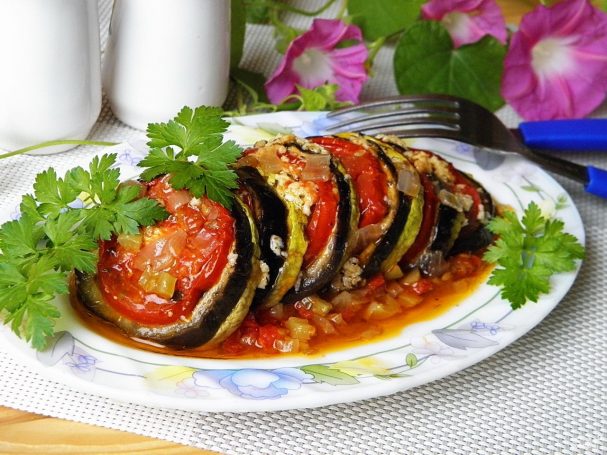 This recipe has become particularly popular after the release of the eponymous cartoon. And I suggest to try classic dishes with Provencal herbs, garlic and olive oil. See the recipe!
Description of preparation:
Now I'll show you how to cook Ratatouille (classic recipe)! It can be served as a side dish to meat, cheese cheese and boiled eggs or as a separate dish. In any case, it will be delicious! Good luck!
Ingredients:
Eggplant — 300 Grams
Zucchini — 300 G
Tomato — 1 Kg
Onion — 2 Pieces
Bell pepper — 2 Pieces
Garlic — 3 Cloves
Olive oil — 50 Ml
Salt — to taste
Herbes de Provence — 1 teaspoon
Servings: 4-6
How to cook "Ratatouille (classic recipe)"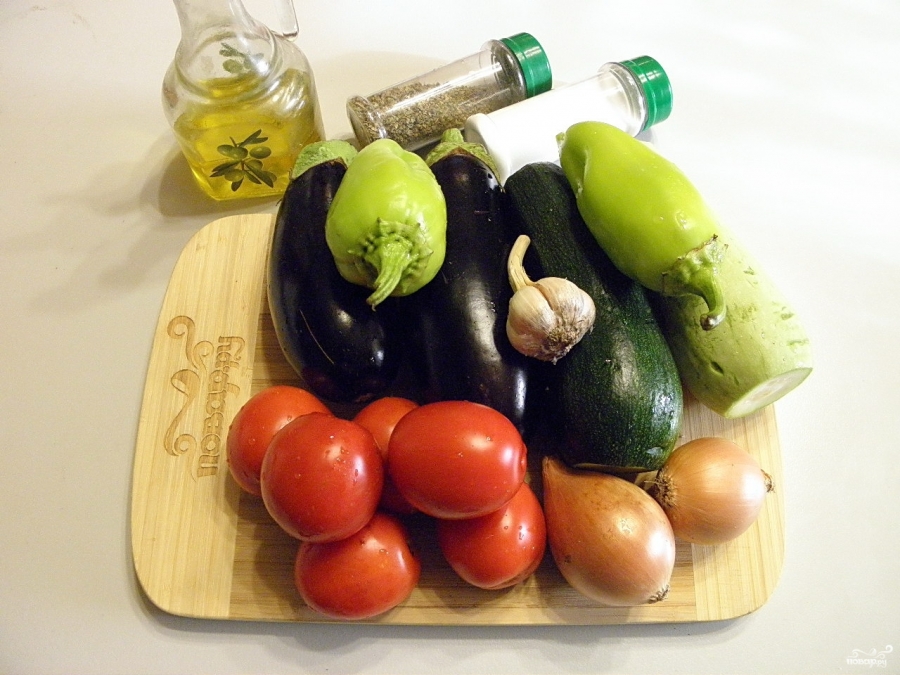 Prepare the vegetables, wash them thoroughly. Have zucchini and eggplant, cut the tails, pepper remove the seeds. Tomatoes divide into two equal portions, one of which pour over boiling water and peel.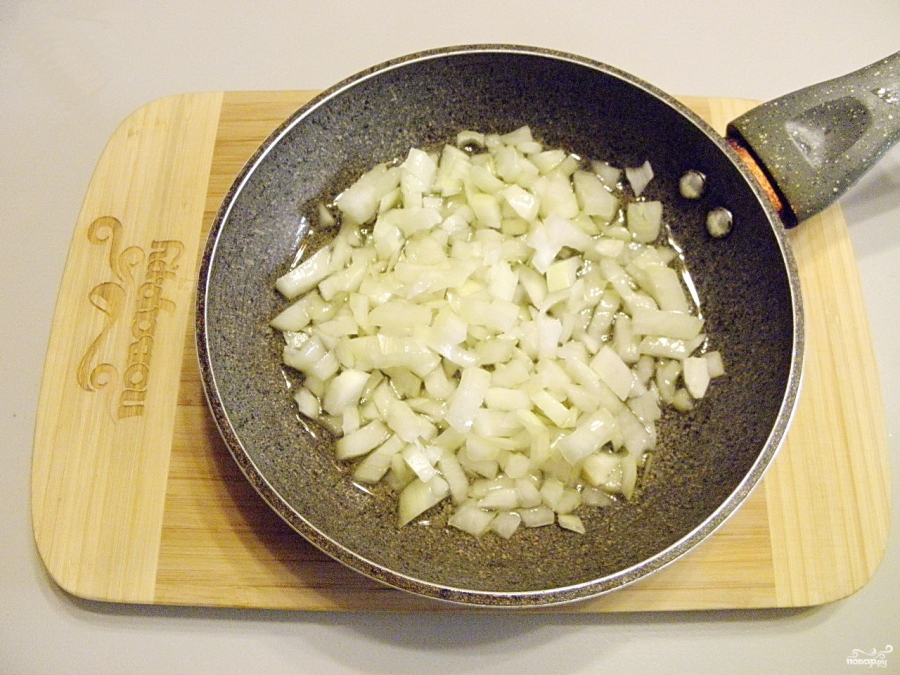 First you need to make the sauce. For this finely chop the onion, sauté it until soft in 2 tablespoons olive oil. Add a pinch of salt.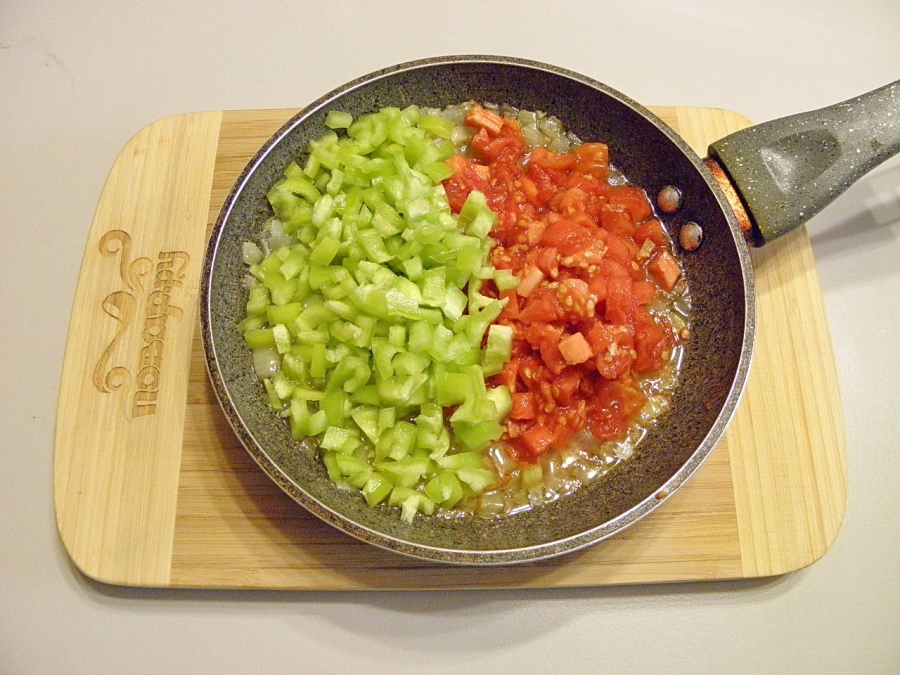 Tomatoes peeled and bell pepper cut into small cubes and add to the onions. Sauté until soft all the vegetables.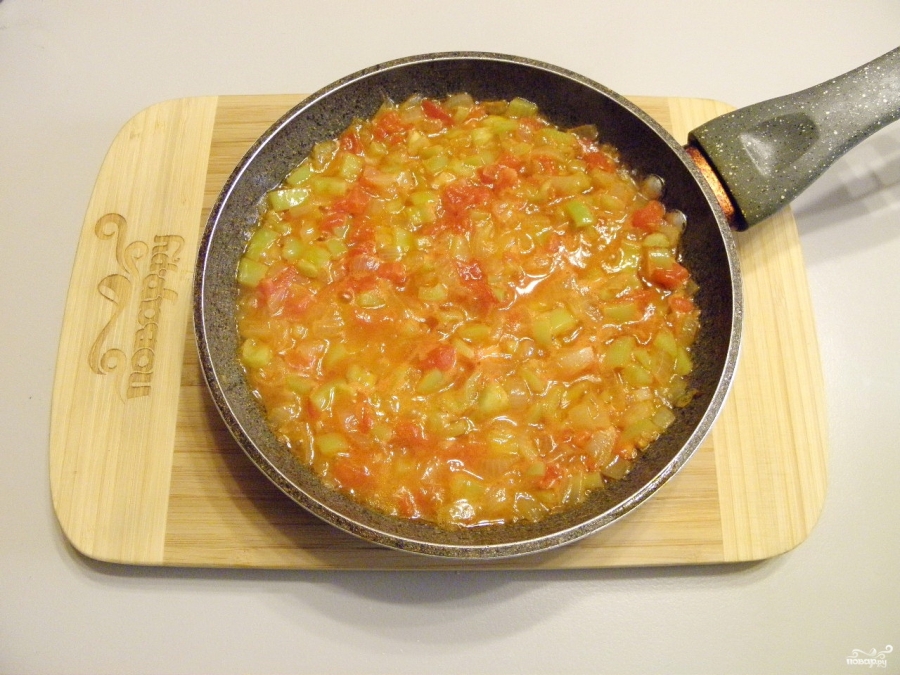 The sauce is ready.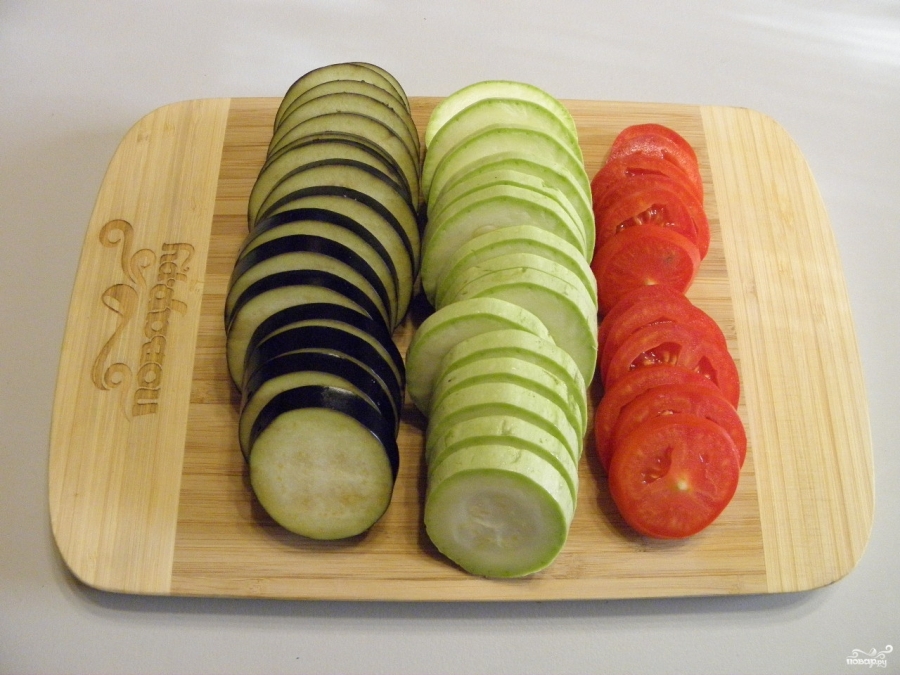 Zucchini, eggplant and tomatoes cut into rings of equal thickness, no more than 5 mm.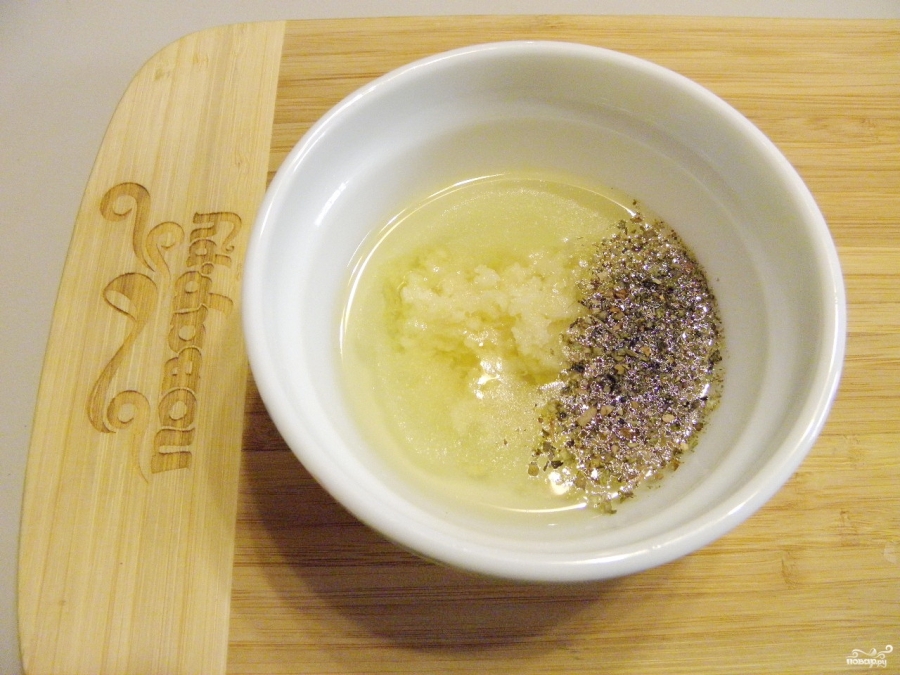 Olive oil mix with crushed garlic and herbs de Provence, add a few pinches of salt.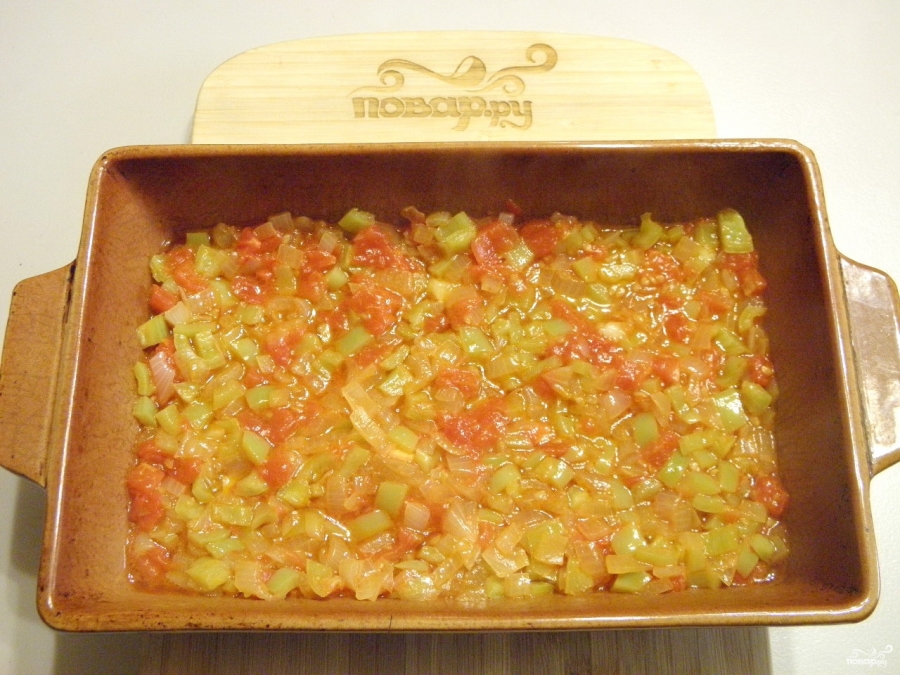 At the bottom of the refractory form, place and spread the vegetable sauce.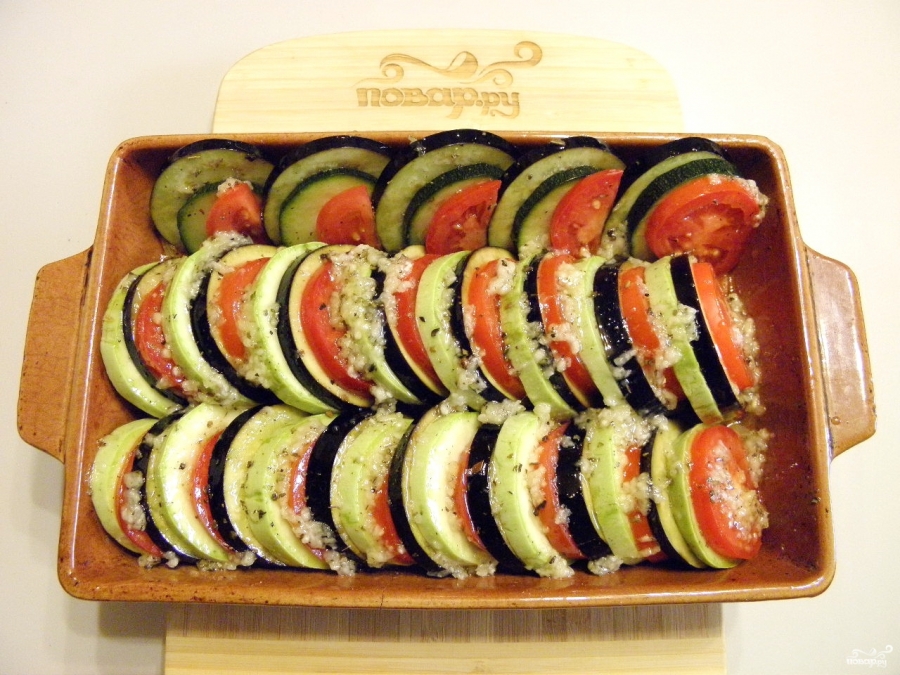 Vegetables salt to taste, put the sauce, alternating the zucchini, eggplant and tomato. Top generously pour fragrant oil with garlic and herbs. Cover with foil form, send it to 30 minutes in an oven temperature — 180 degrees.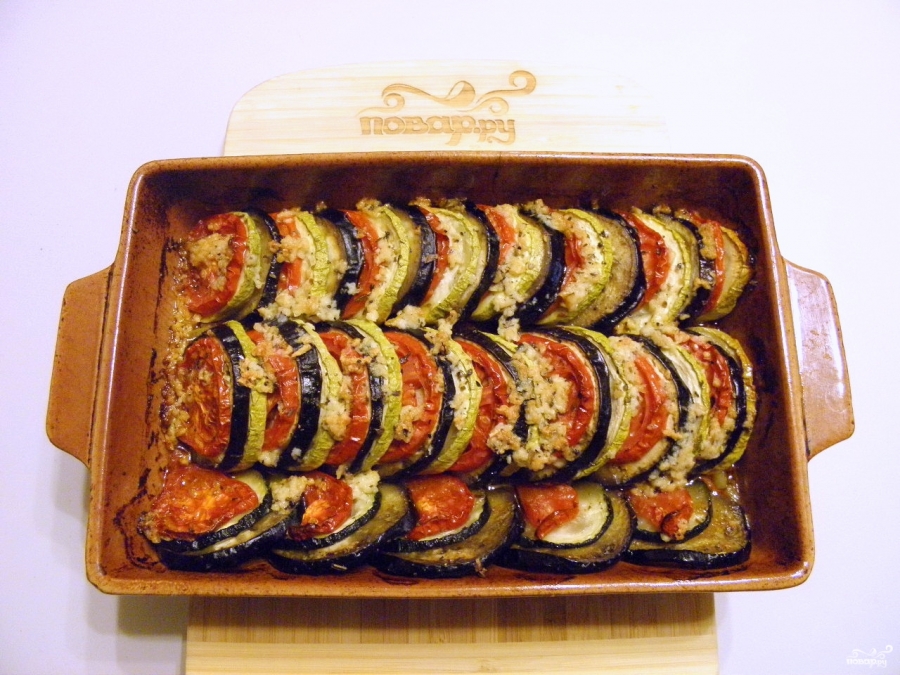 Remove the foil and bake for another 20 minutes. Ratatouille is ready! Bon appetit!