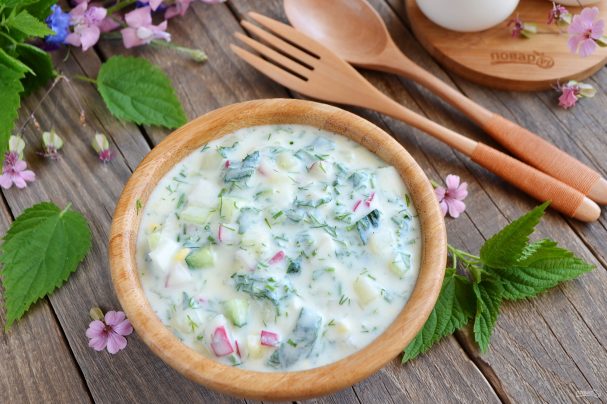 I try to cook dinner on the hash. Many recipes tried, and one of the interesting options I want you to meet. Read and see how to cook okroshka nettle and mint.
Description of preparation:
For lovers of very thick hash can be part of potato grind into a puree and mix with yogurt, then the filling will be thicker. But this option do not love it, so I prepare a classic recipe, seasoned yogurt with 1% fat. If you do not have enough acid, add a pinch of pine. Good luck!
Ingredients:
Green onions — 1 Bunch
Dill — 1 Bunch
Mint — 1-2 Pieces (sprigs)
Nettles — 1 Bunch
Potatoes — 2 Pieces
Egg — 2 Pieces
Radish — 150 Grams
Cucumber — 1 Piece
Yogurt — 500-600 Milliliters
Salt — to taste
Ground black pepper — to taste
Servings: 3-4
How to cook "Okroshka on kefir with nettle and mint"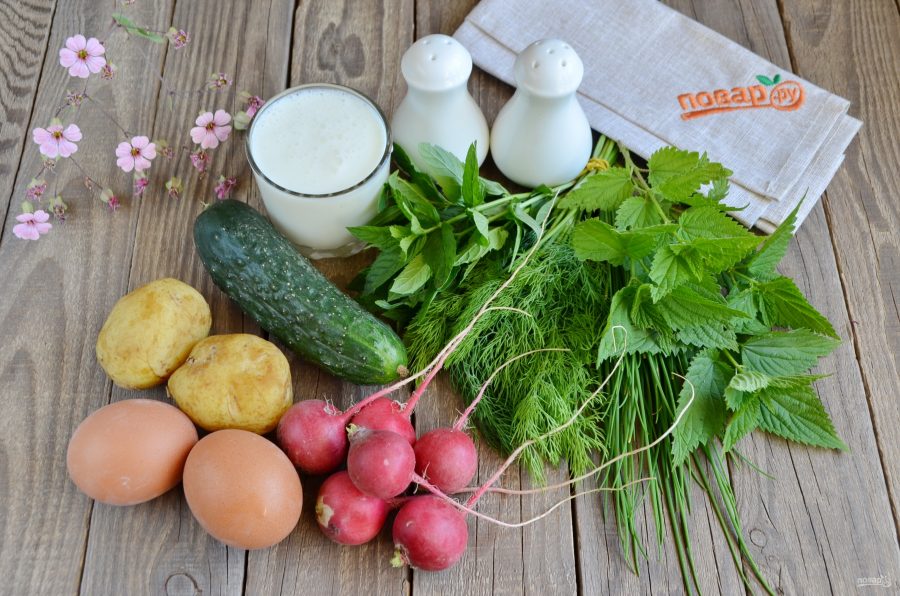 Prepare products for the hash. Boil eggs, potatoes, cool and clean. All the greens and vegetables are a good wash under running water, allow to drain moisture. With the nettle it is better to work with gloves on!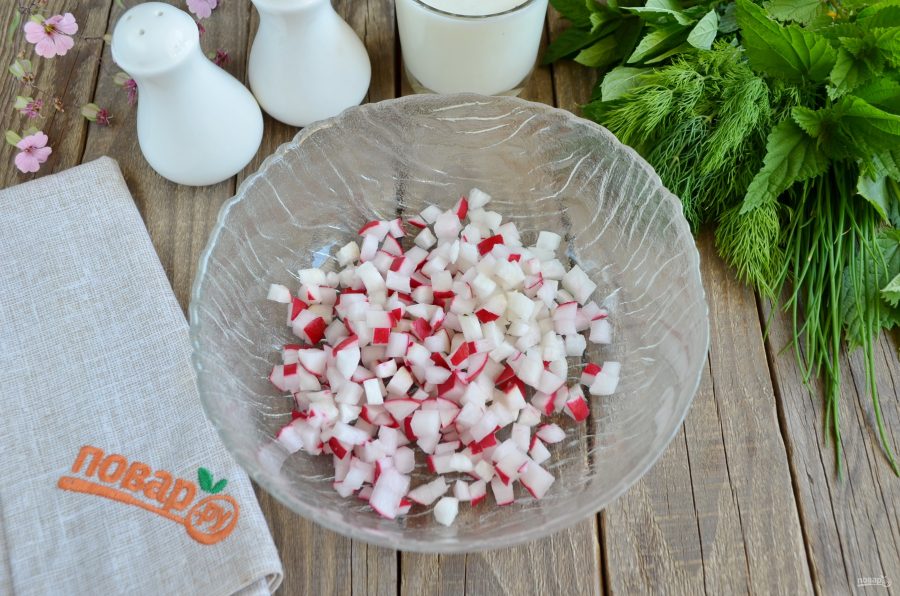 The radishes cut the stems, roots cut into cubes.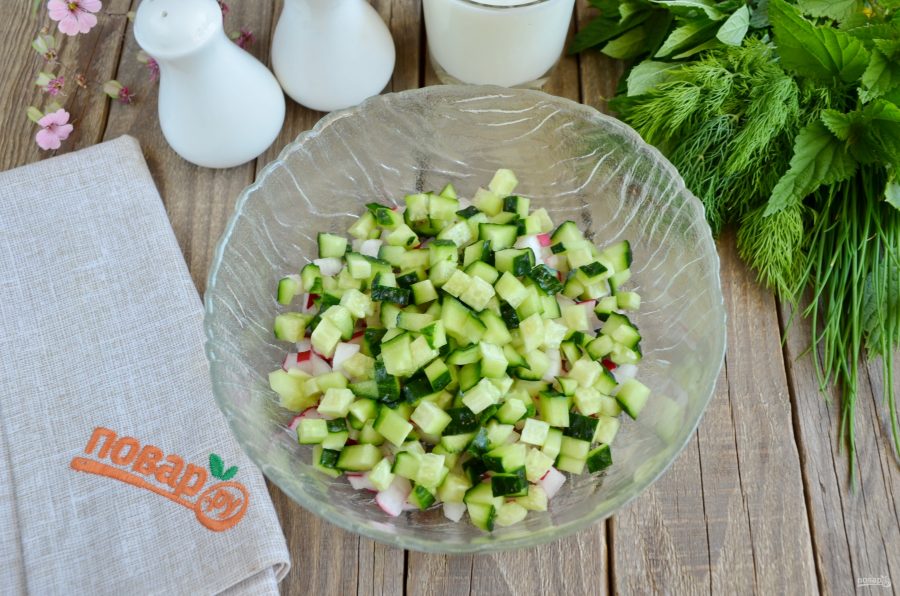 The cucumber, slice off the butt with two sides, cut it into cubes.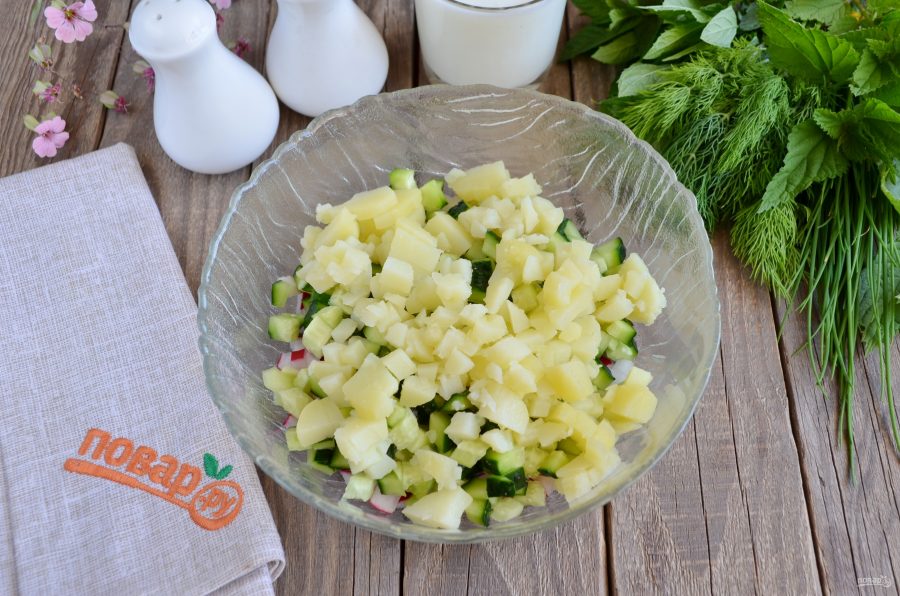 Potatoes cut into cubes.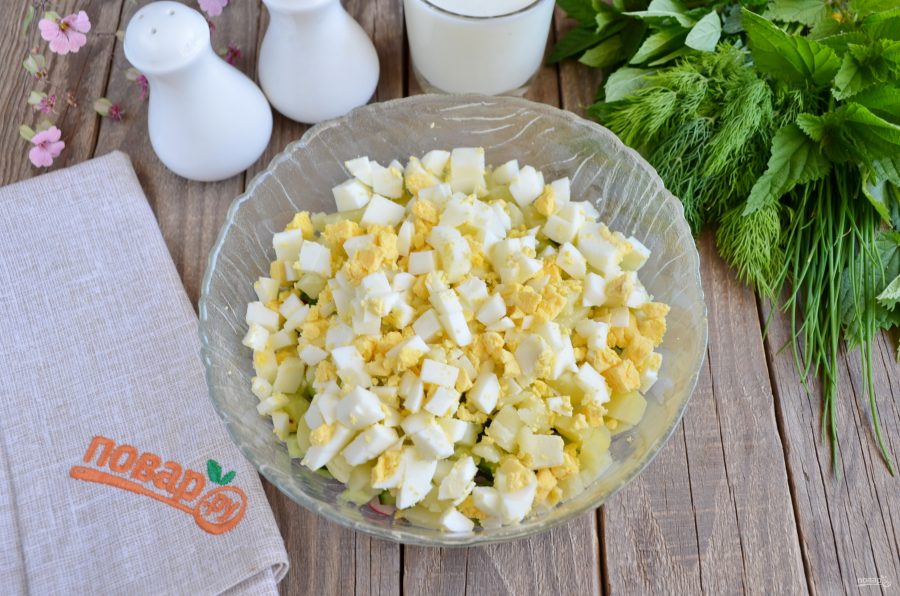 Dice cut boiled eggs. Soup should be cut to size all products equally, to the same size.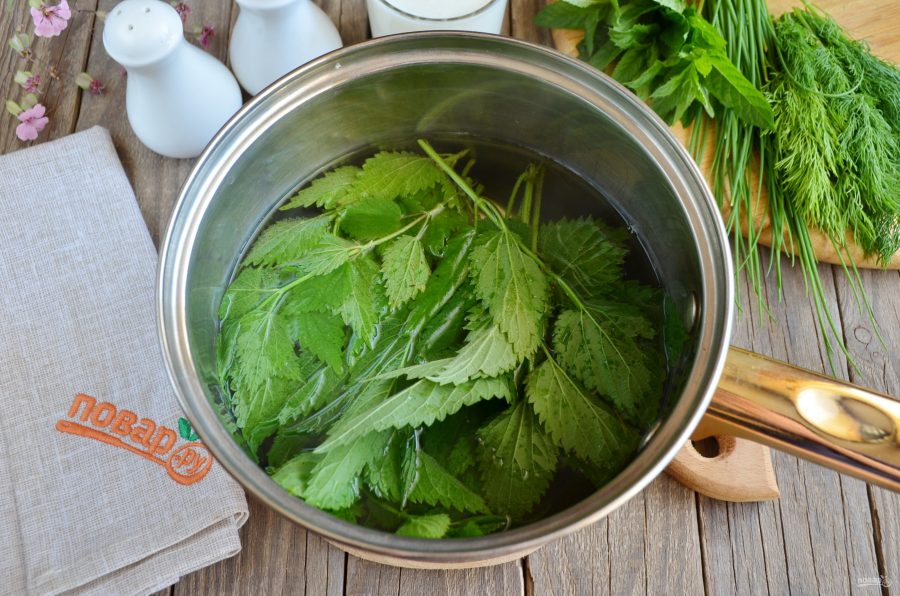 Washed the dust nettles put for 30 seconds in the boiling water after drain in a colander and rinse with ice water. A little press from moisture. Chop finely with a knife.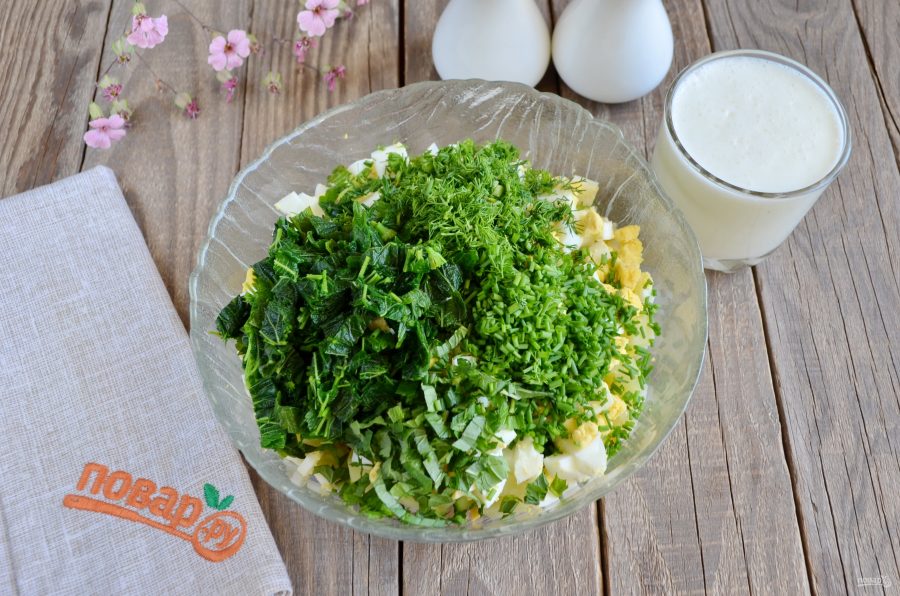 Add to the hash of chopped nettle, onions, mint, dill, salt, black pepper.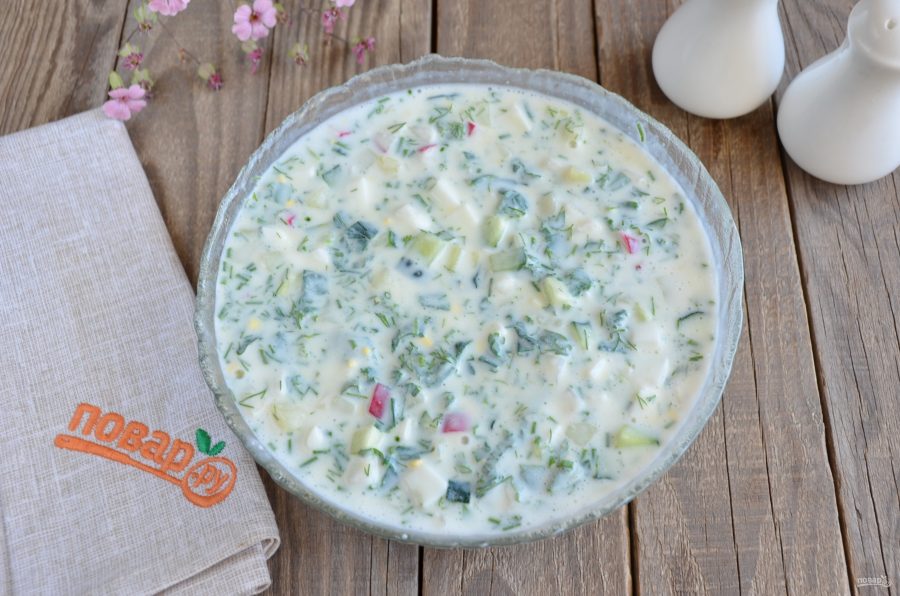 Cover with cold yogurt vegetables and herbs. Stir, adjust salt, pepper, acid. Put on 30 minutes in the refrigerator. Serve with mustard. Nice!